You'll find tips and instructions for the buyer in the file at Page "Buyer's Guide"

Unfortunately I am forced to close the service of looking of maps temporarily.
Some "fans of social justice" developed scripts for the theft of charts from this window.
Under this circumstances mine work becomes senseless.
I please to relate to this with the understanding.
---
Digital marine charts for leisure sailing & cruising.
Nautical charts for Fugawi, Sea Clear, Ozi Explorer, Raster Charts. Mediterranean, Caribbean, International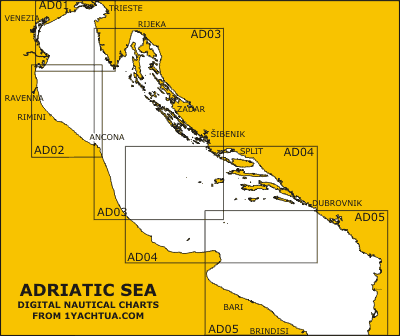 All charts in a Mercator projection.
61 nautical charts. Summary cost €231.80

---
Copyright©1yachtua.com 1998-2013
All rights reserved.
Reproduction any image or drawing without prior permission is prohibited.